THORNCLIFFE'S RESPONSE TO COVID-19
Thorncliffe's Owner and Managers are committed to the health and safety of our residents and staff.
Our home has taken all necessary and extreme precautions to prevent the spread of the virus.
Some of the safety measures implemented at Thorncliffe include:
Active screening of all staff, residents and care providers
Education of residents and staff members on infection control including proper hand washing, social distancing and correct use of PPE
Enhanced cleaning and sanitizing of all common areas and private suites
Constant monitoring and provision of PPE for all staff and community caregivers
Enforcement of guidelines and restrictions as per Public Health and all regulatory bodies
Bi-weekly COVID testing of all staff members and care providers
---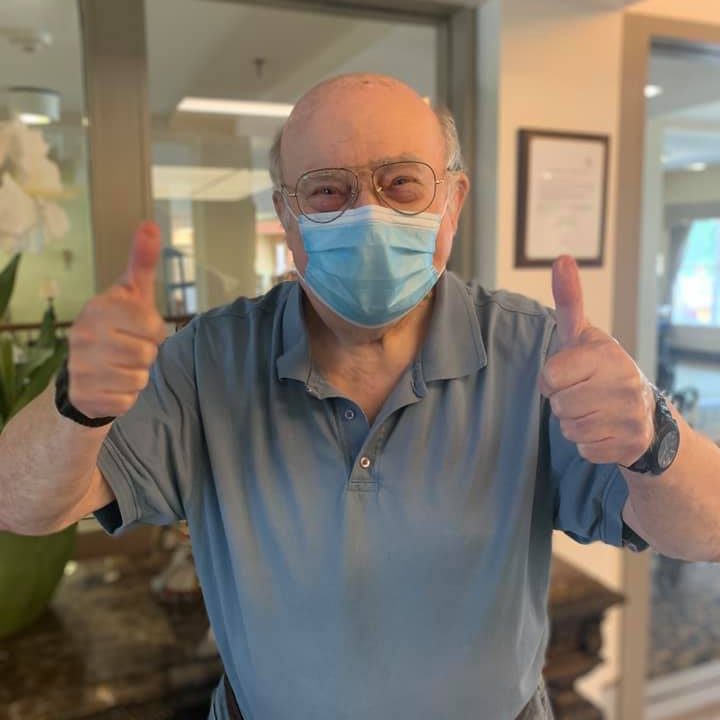 WHAT THE FAMILIES ARE SAYING ABOUT THORNCLIFFE'S RESPONSE TO COVID-19
Management and staff did a superb job of keeping the residence Covid-free last spring, and given our current observations and seeing the diligence of staff, we have every hope that they will have the same success during this current wave . We recommend Thorncliffe Residence most highly and without any reservations at all. The property is clean and comfortable, the grounds are lovely and as previously mentioned , the staff is excellent.
Manager Adriana has done a superior job keeping Covid 19 out of Thorncliffe Place, continually exceeding the protocols put forth by the government. Well done, Adriana and staff! 5 stars from my family!!
Our family is so grateful to Thorncliffe for their diligence in keeping our mother and of course, all the residents, protected throughout this entire ordeal. We all get frustrated with the rules and precautions, but the bottom line is that our family members are safe.
The staff is kind and caring and we are thankful for their efforts in assisting us to maintain contact with our mother through FT (facetime) physical visits, albeit at a distance, and for contacting us when we make requests. We are very grateful.
Adriana, Manager at Thorncliffe Place RR has kept COVID 19 out of the residence by hard work, excellent management skills, constant vigilance, and continuous research and updating practises, where such a huge number have failed. So she is a miracle worker. And it is also beautiful in there, and sweet, and friendly.
I can't say enough wonderful things about Thorncliffe. Especially during these strange days of Covid-19. I have been so relieved that mom is in their caring hands. Thorncliffe took serious precautions to keep the residence safe during the pandemic, even before the province recommended anything! Knowing my mother is in their safe hand has been a real blessing!! Thank you to the wonderful staff – everyone is amazing!!
---
TO OBTAIN MORE INFORMATION ON COVID-19 RESTRICTIONS AND REGULATIONS VISIT THE FOLLOWING LINKS